Wedding flowers
Field of Hope offers you the possibility to eternalize your wedding bouquet. After an intensive drying process, we can arrange your wedding flowers in recycled glassware or a vintage frame, to create a unique and artistic forever memory. Please feel free to contact Hariatie or Danielle to talk over the possibilities.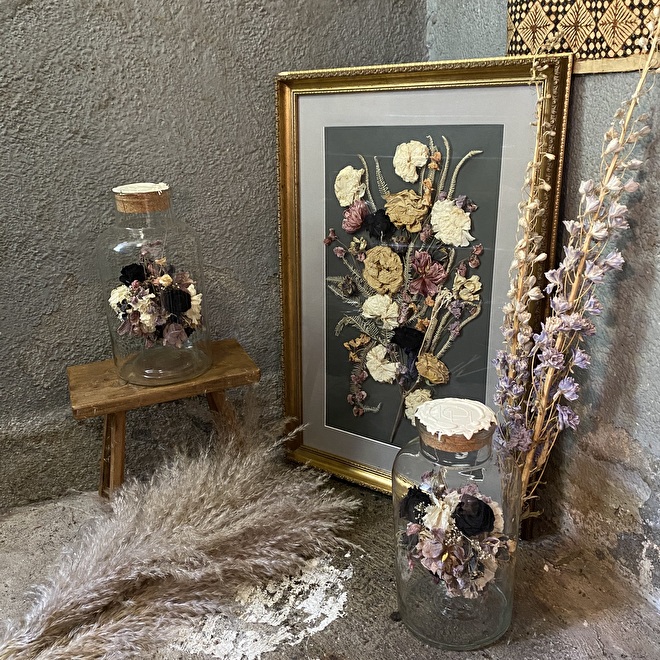 (Made by Hariatie Eleveld)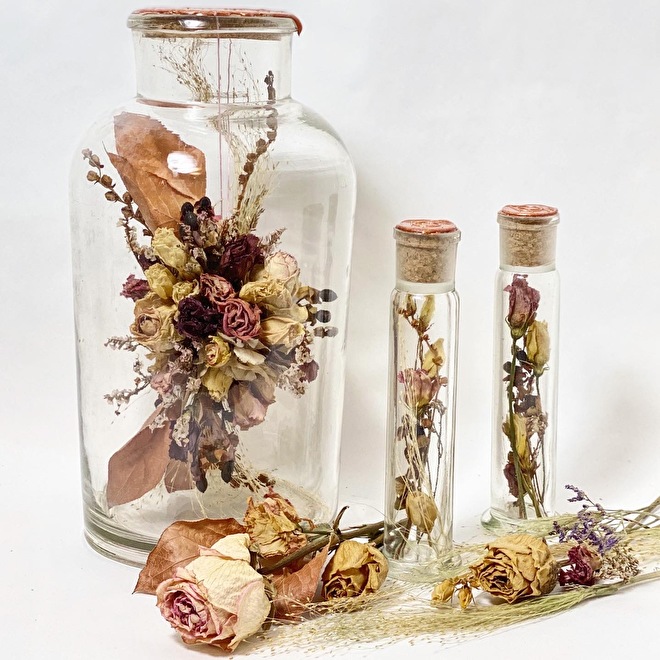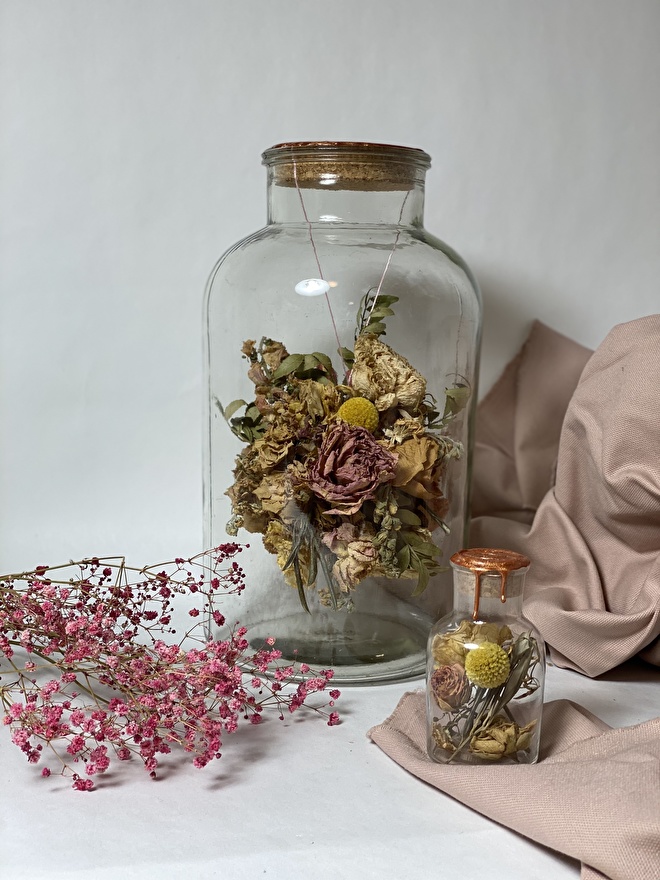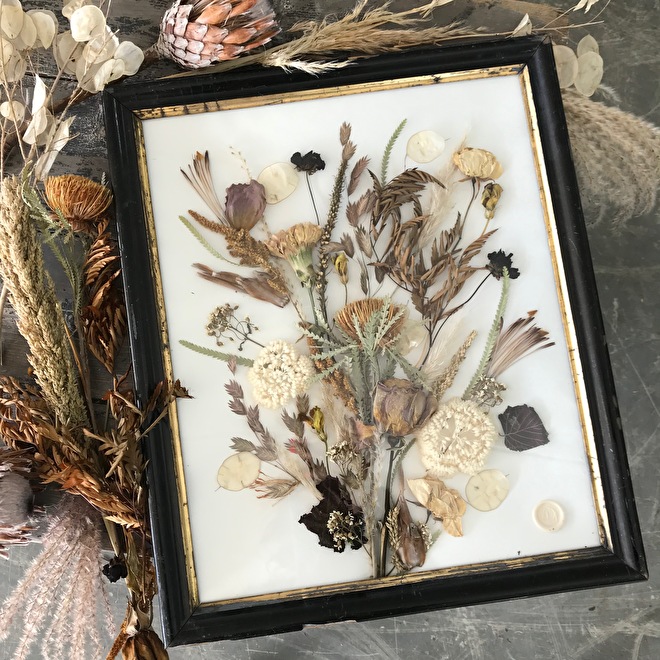 Dried weddingbouquets are no longer something your mum or grandma used to have in a frame! Ofcourse the original bouquet is of great influence on the final result. (made by Danielle Kortekaas)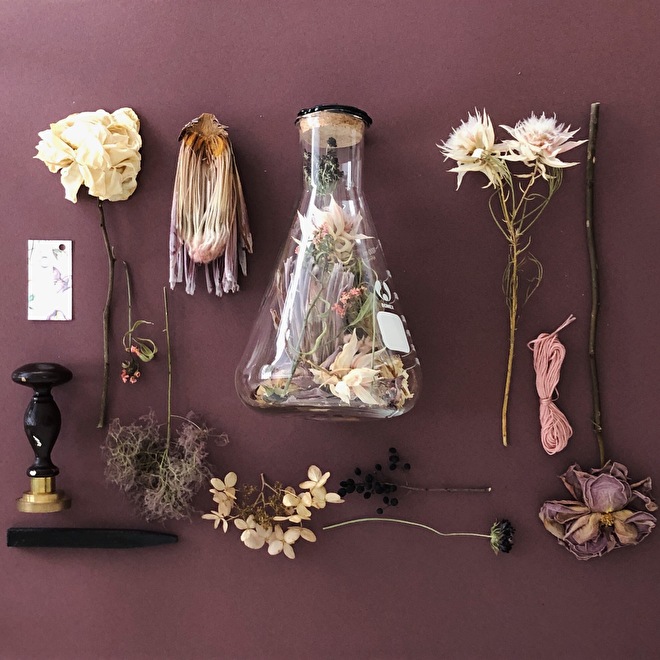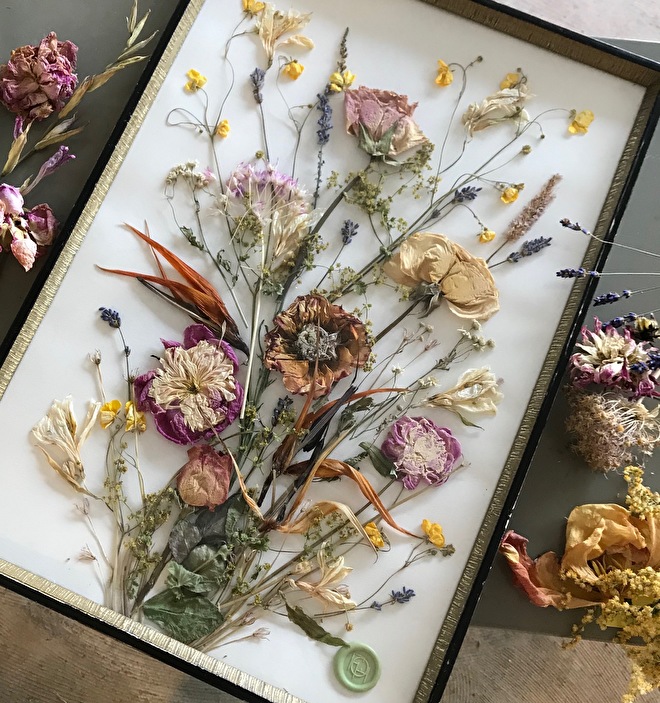 Commissioned frame made with flowers given at the bachelorette. Each friend gave a flower with a personal story. Afterwards we recieved the flowers and turned it into a surprise for the bride, a Frame of Hope. (made by Danielle Kortekaas)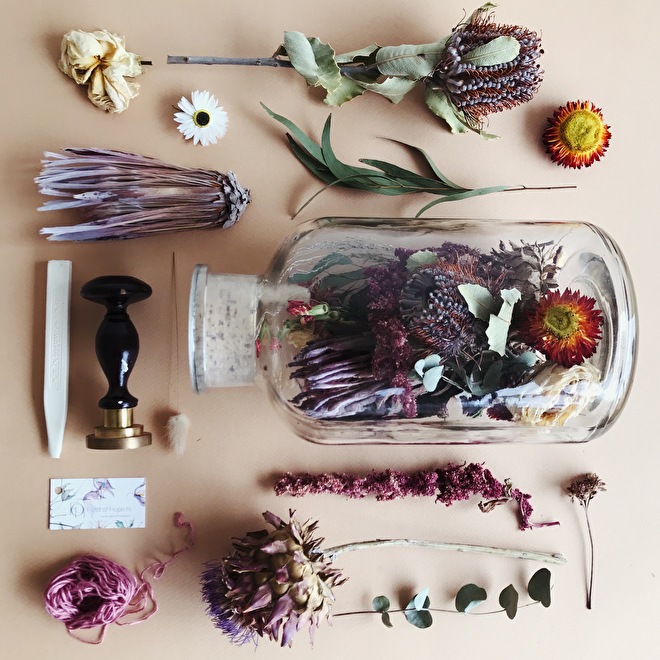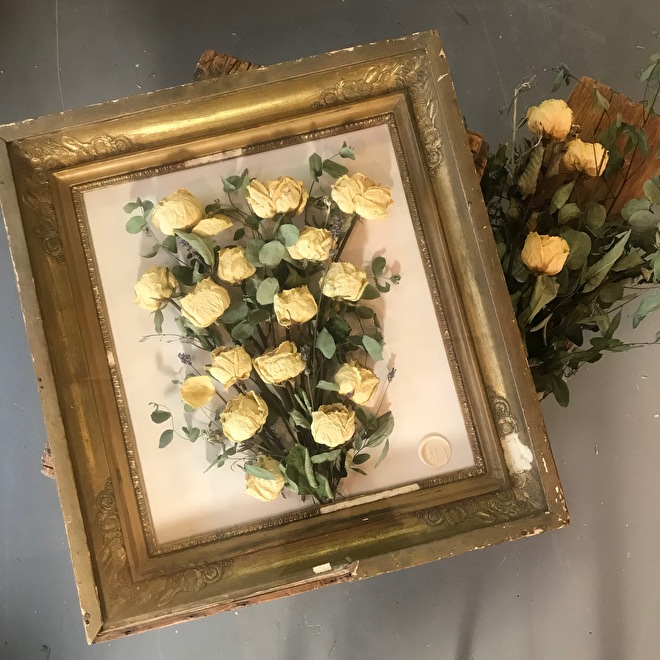 Rare vintage box frame with dried roses from a wedding, accompanied with pickings from their own garden. The condition of this box frame is beautiful, some patina but decay is a must! Creating within a box is a complete different way of arranging, we were able to keep every single rose intact! (made by Hariatie Eleveld)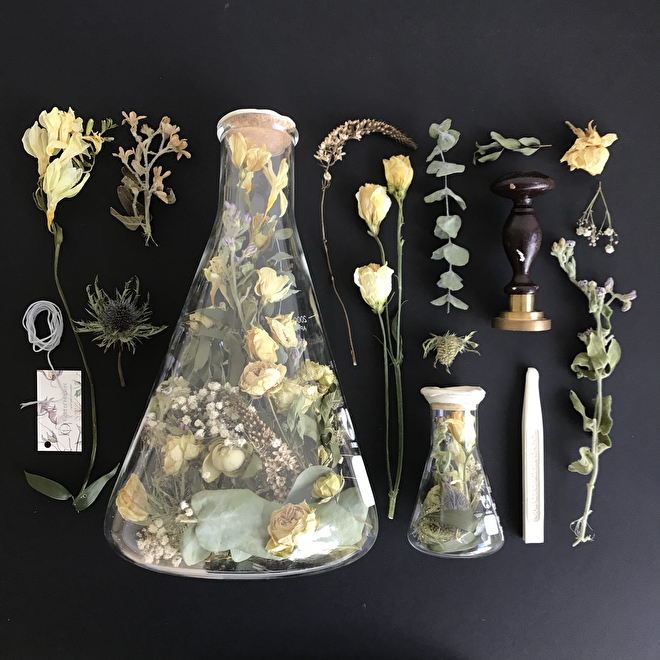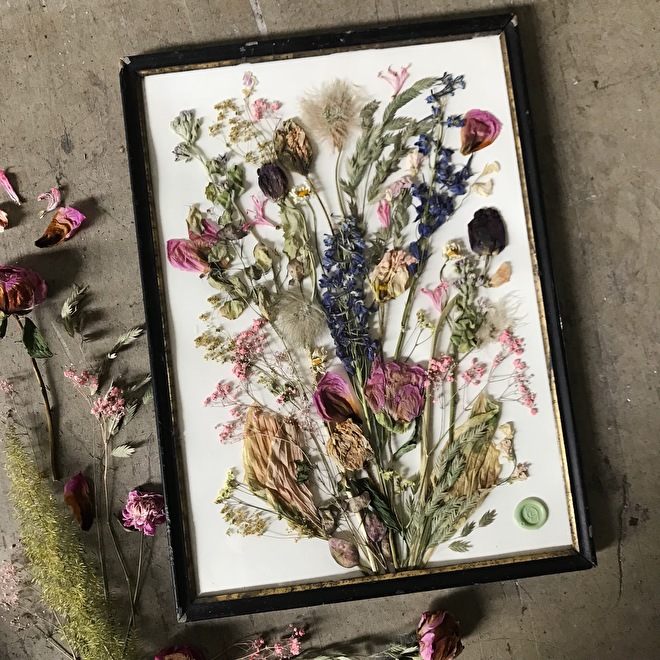 "Arrival of the birds" was the first song of their ceremony. So this XL frame filled with flowers from their weddingbouqet, received that poetic name. (made by Danielle Kortekaas)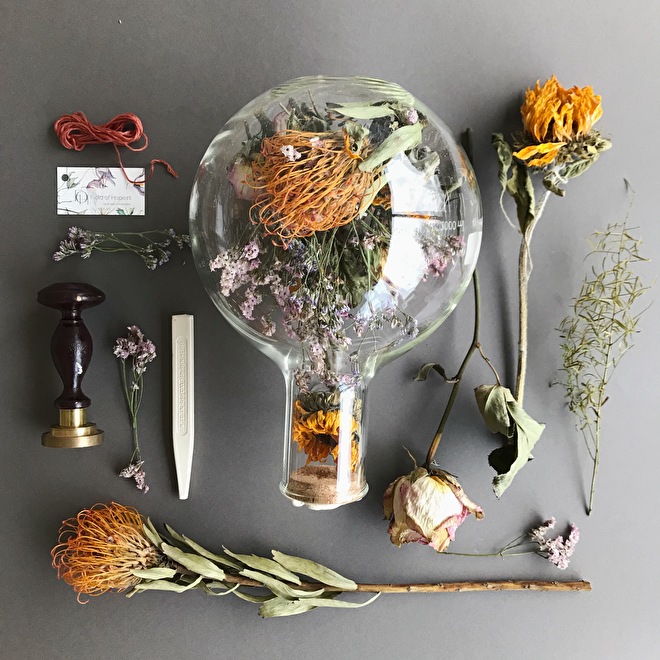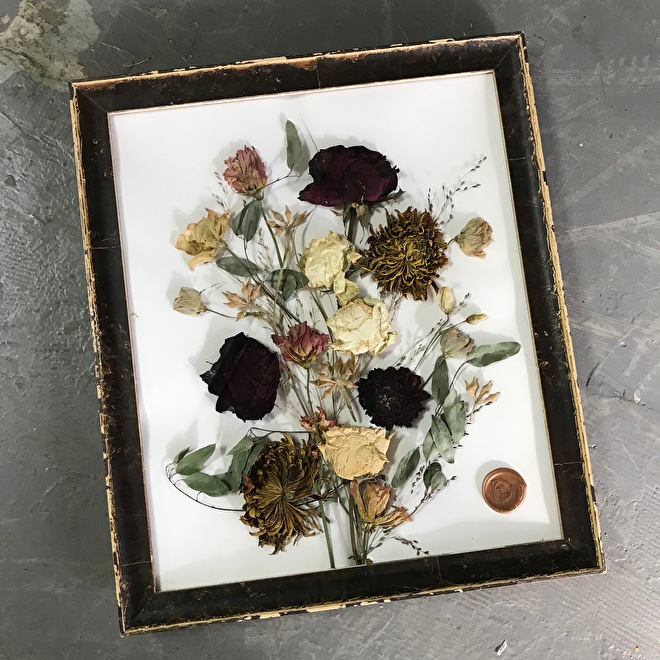 Wedding-gift by a group of friends to the bride and groom. There was no wedding-bouquet to work with, only a photo. We searched for the right flowers in our extensive dried flower library and managed to create this remake. (made by Danielle Kortekaas)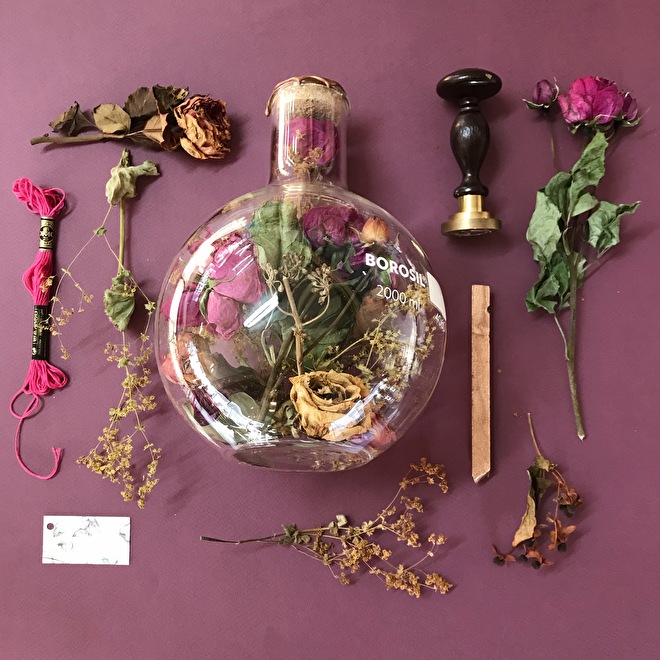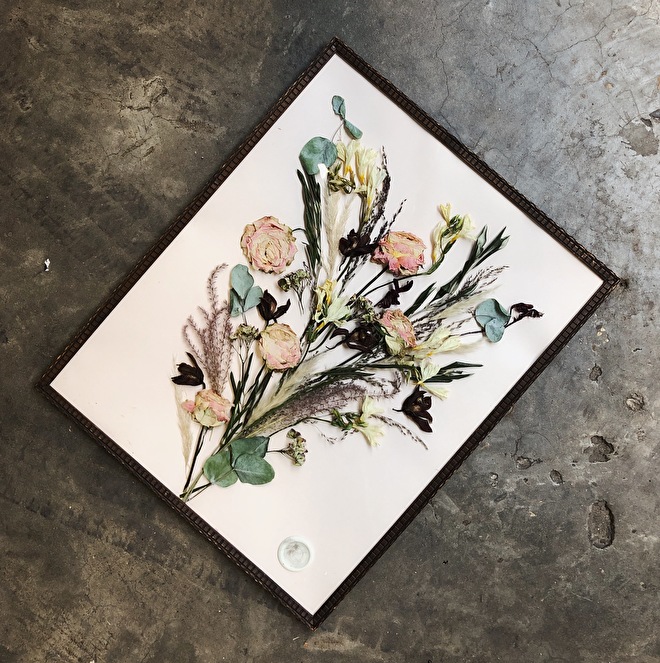 Dismantled weddingbouquet, dried & processed in an xl vintage carved wooden frame. The playful bohemian arrangement is made on a soft pink background with dried orchids, roses, freesia, pampusgrass, eucalyptus & olivebranches. (made by Hariatie Eleveld)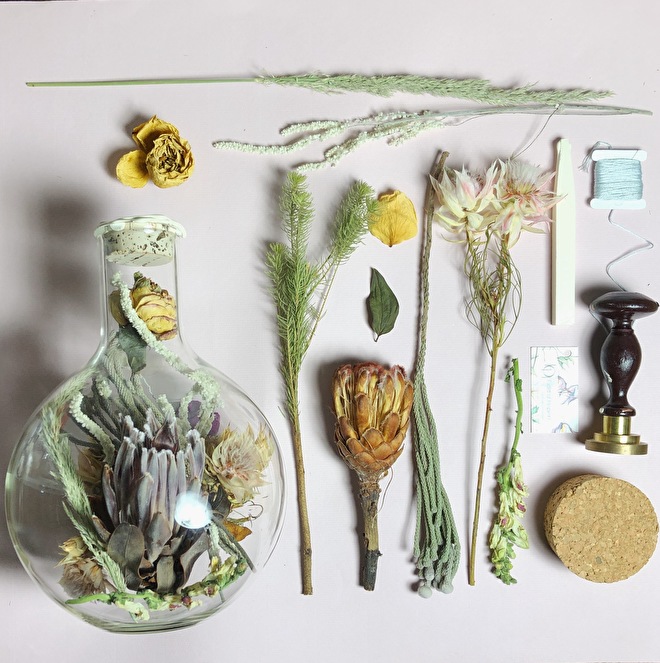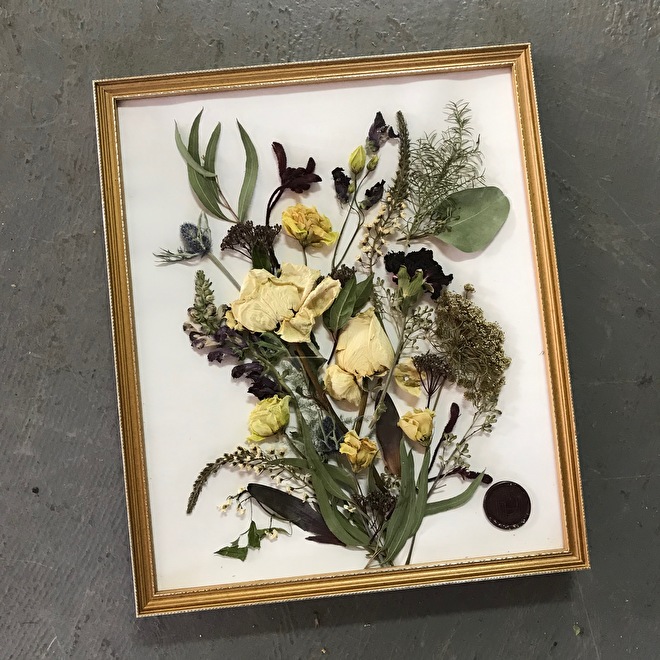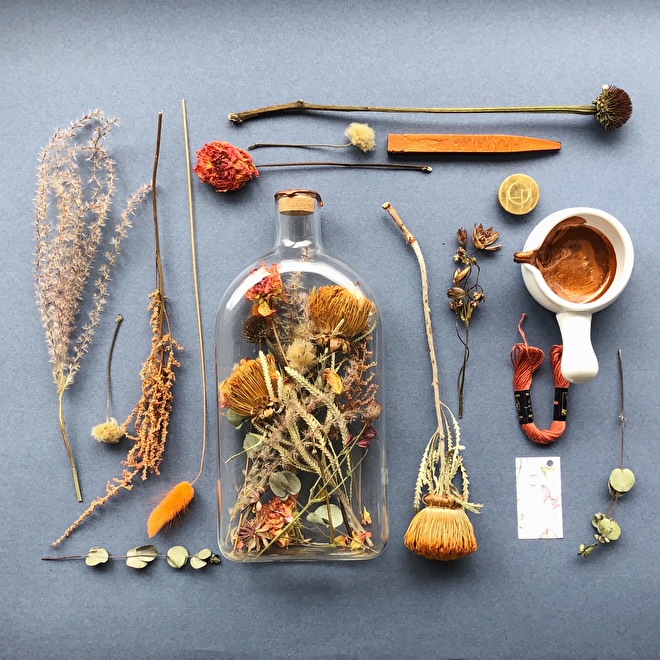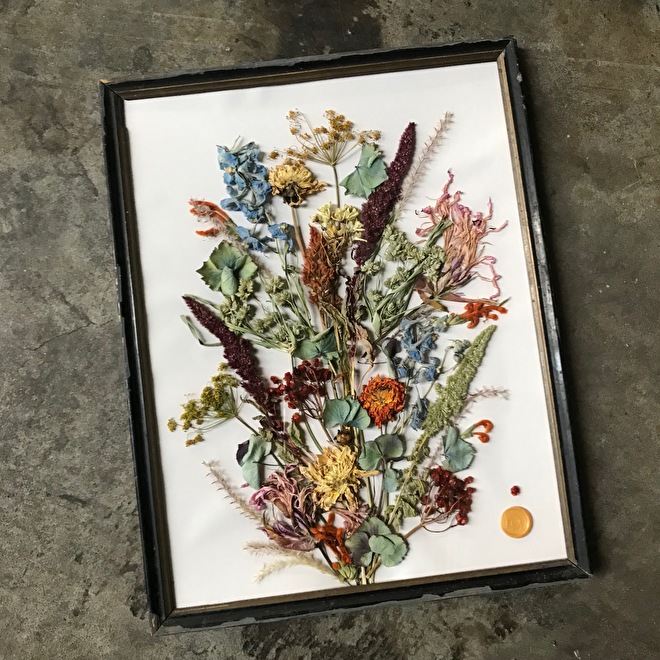 Wild and playful weddingbouquet, dried carefully & arranged in a beautiful vintage frame with heavy patina! (made by Danielle Kortekaas)
Field of Hope
Unique styled sets of dried flowers captured in vintage glassworks and frames. Collected from travelling the world, without harming nature.
Shopping cart
No items in shopping cart.