Floating Flowers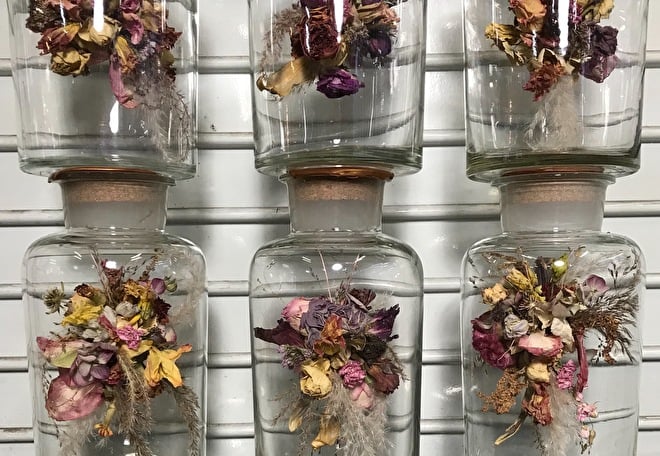 Just a single thread is holding these arrangement together, nothing more! We use old recycled pharmacybottles for these pieces of flower art and top them of with a laquer seal with our logo.
Field of Hope
Unique styled sets of dried flowers captured in vintage glassworks and frames. Collected from travelling the world, without harming nature.
Shopping cart
No items in shopping cart.