Commissioned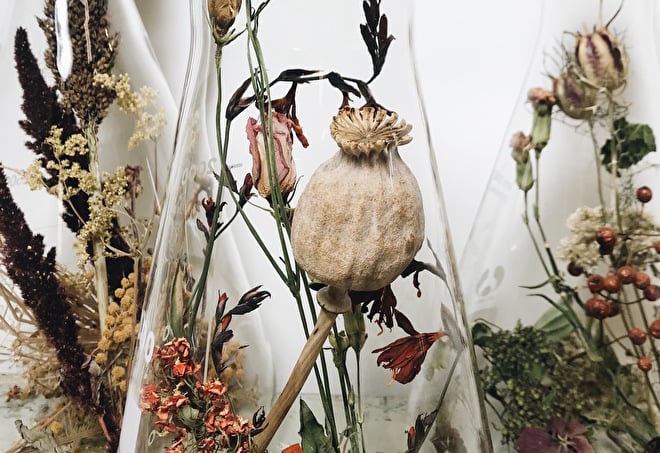 The procedure:
In close consultation with you a suitable flask or frame is chosen. The flowers can be delivered already dried or we can dry them for you. The drying process will take about 2-3 weeks. Please take in consideration that not all flowers are suitable to be dried. A composition will be made next and presented to you. After approval the flask or frame will be topped with a wax seal of your choice.
When the piece is finished we will ship it to the client (insured) or it can be picked up, on appointment, in our studio in Amsterdam,
Danielle & Hariatie
Field of Hope
Dried floral decoration, handmade in Amsterdam since 2016. Unique styled sets of dried flowers captured in vintage glassworks and frames. Available in leading stores. Open for commissioned work
Shopping cart
No items in shopping cart.