Tubes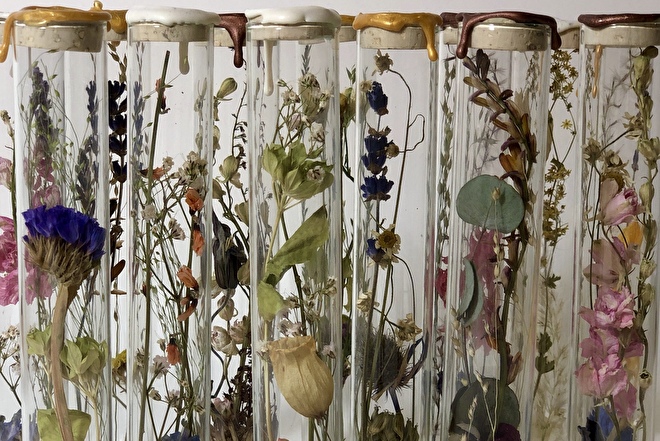 Vintage tubes filled with dried flowers, grasses and weeds. Sealed with a cork and a branded lacquer in various colors with our logo..
Field of Hope
Unique styled sets of dried flowers captured in vintage glassworks and frames. Collected from travelling the world, without harming nature.
Shopping cart
No items in shopping cart.