Flasks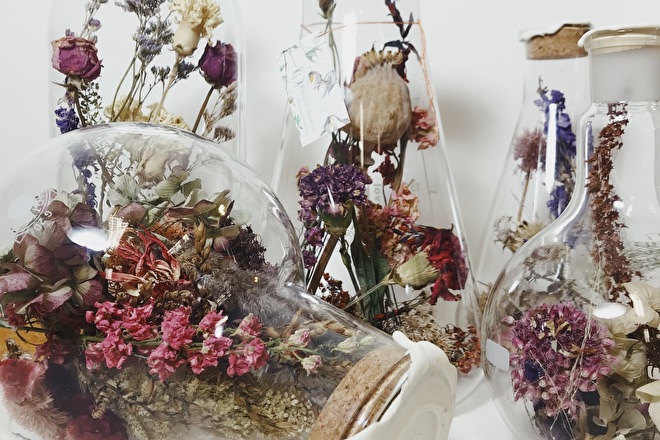 Dried flowers in vintage glassworks, finished with a cork and lacquer in various colours.
Field of Hope
Dried floral decoration, handmade in Amsterdam since 2016. Unique styled sets of dried flowers captured in vintage glassworks and frames. Available in leading stores. Open for commissioned work
Shopping cart
No items in shopping cart.