Shop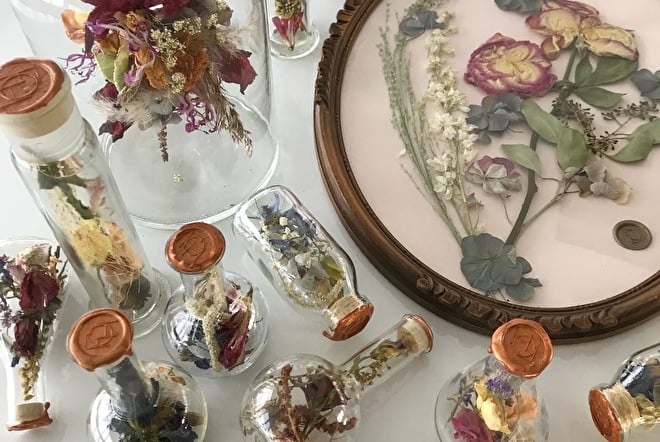 All glasswork and frames we use are vintage. We found them during our travels around the world. Every flask or tube is being cleaned carefully before we fill them with treasures from nature. Frames are where neccesary repaired and come with a solid hanging system. However imperfection and decay are a must! This results in characteristic pieces with used effects. We capture nature in a lasting way, to be enjoyed in your home.
Everything you see in our shop we have created with a smile on our face, we want to pass this smile on!
Field of Hope
Unique styled sets of dried flowers captured in vintage glassworks and frames. Collected from travelling the world, without harming nature.
Shopping cart
No items in shopping cart.